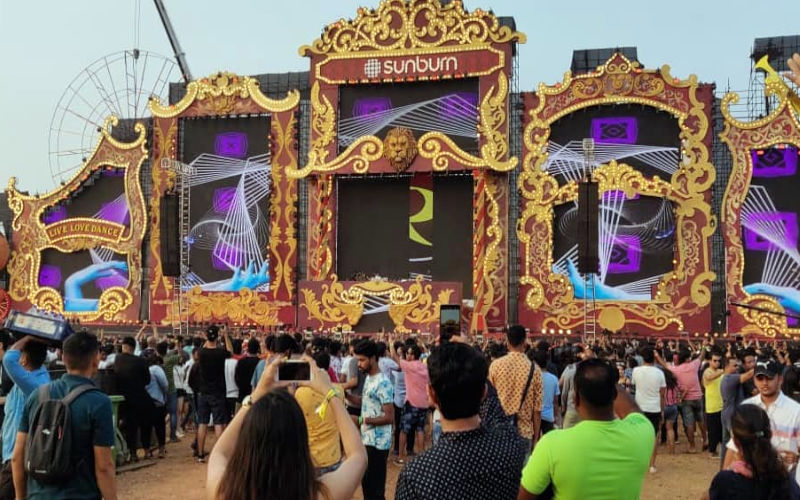 Where else can you imagine a more happening party other than at Sunburn Goa?
Sunburn Festival Goa happens just around New Year's Eve and promises to be the best EDM evening anywhere in India and among the best in the world. On offer are a variety of food, crazy and pulsating music, and not to forget the wide array of your favourite artists from around the world.
Spend an exciting evening by the beach with a lot of crowd, and the best party ambience on offer with all the foot-thumping music, all on the beach floor!
The Sunburn Festival venue is just 5.5kms or 15 minutes drive away from Sugar Plum Hotels near Baga Beach in Goa.